TRAVEL
|

EXPLORE

|

STAY

|

BE SAFE
Looking for an adrenaline rush? Our Adventure Tourism guide showcases the best adventure activities and destinations for international travellers.
Welcome to our Travel Guide for international travellers seeking adventure! 
If you're looking for heart-pumping experiences and breathtaking destinations, you've come to the right place. Our guide is designed to help you plan your next adventure trip with ease. From hiking through rugged mountains to surfing in tropical waters, we've got you covered with the best places to visit for adventure tourism.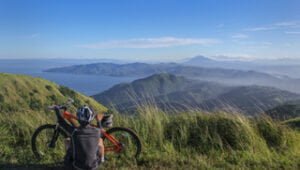 Explore our top picks for thrilling activities like bungee jumping, skydiving, and whitewater rafting. Discover hidden gems and iconic landmarks that are sure to take your breath away. We provide expert insights on the best time of year to visit, travel tips, and must-see attractions. 
In addition to adrenaline-fueled activities, we also cover destinations that offer unique cultural experiences and natural wonders. Immerse yourself in local traditions and customs as you explore new places and make connections with people from around the world. Our Adventure Tourism guide includes suggestions for off-the-beaten-path destinations that are perfect for intrepid travelers looking for something different.
We also provide practical information on transportation, accommodation, and safety tips to ensure that your adventure is not only exciting but also enjoyable and stress-free.
Whether you're a seasoned traveler or a first-timer, our guide is designed to help you get the most out of your adventure trip. So why wait? Start exploring our Adventure Tourism guide now and get ready for an unforgettable adventure!
Here are some popular adventure tourism activities that travelers can look forward to experiencing:
Hiking and trekking: 
Whether it's through the Andes or the Himalayas, hiking and trekking provide opportunities for travelers to immerse themselves in nature and challenge themselves physically.
Whitewater rafting: 
Paddle through rapids and navigate down rushing rivers, with adrenaline-pumping whitewater rafting adventures that take you through stunning natural scenery.
Skydiving: 
Take the ultimate leap of faith with a skydiving adventure. Feel the rush of freefall as you plummet through the air before enjoying breathtaking views from above.
Bungee jumping: 
If you're looking for a thrill, bungee jumping provides an unforgettable experience as you jump off a tall platform and feel the rush of adrenaline as you fall before bouncing back up.
Safari tours: 
Explore the natural beauty of exotic locations while spotting wildlife such as lions, elephants, and giraffes on a safari tour. Whether by jeep or on foot, safari tours provide an adventure like no other.
Scuba diving: 
Dive deep into the ocean and explore underwater worlds full of vibrant marine life, coral reefs, and shipwrecks.
Rock climbing: 
Challenge yourself to climb up steep cliffs and rocky crags, with a sense of achievement and stunning views waiting at the top.
Surfing: 
Ride the waves on some of the world's best surf breaks, from Hawaii to Bali, and feel the thrill of catching the perfect wave.
Snowboarding and skiing: 
Hit the slopes and experience the rush of gliding down snowy mountains, with fresh powder and scenic views.
Zip-lining: 
Soar through the air on a zip-line adventure, with high-speed thrills and stunning aerial views of the surrounding scenery.
Mountaineering: 
Scale towering peaks and challenge yourself physically and mentally on an epic mountaineering adventure.
Paragliding: 
Soar like a bird on a paragliding adventure, with breathtaking views and an unforgettable sense of freedom.
Kayaking: 
Paddle through calm lakes or raging rapids on a kayaking adventure, with beautiful natural surroundings and an adrenaline rush.
Caving: 
Explore the mysterious depths of caves, with underground rivers, stalactites and stalagmites, and unique geological formations.
Base jumping: 
Take the ultimate leap of faith with a base jumping adventure, where you jump off tall structures and parachute to the ground below.
Whether you're a solo traveler or a group of friends, our Adventure Tourism guide will help you create memories that last a lifetime. Start planning your next adventure today!
TRAVEL | EXPLORE | STAY | BE SAFE
Have you got travel insurance?
Its always a good idea to get travel insurance for yourself and your family before embarking on an oversease trip.
Travel | Explore | Stay | Be Safe is a marketing website. Travel | Explore | Stay | Be Safe  does not hold a financial services licence. The website does not take your personal circumstances into account; as such, all information provided should be considered general and should not be considered as financial advice and or advice or a recommendation. Whilst we take all reasonable care when preparing this information, we do not warrant its accuracy. This site links users to survice provider websites. ALL policy and or service details should be verified with the service providers and or insurance provider before you purchase. You should consider if the service providers and or insurance is suitable for you and read the service provider terms of service and or  policy wording before buying the insurance. We do not issue insurance. Users purchase directly from the service providers and or travel insurance provider.