TRAVEL
|

EXPLORE

|

STAY

|

BE SAFE
Cheap Flights to Brisbane: A comprehensive guide for cheap flights from Auckland to Brisbane.
Use this easy online search to find the best and most affordable airline ticket price deals. Plan your next vacation to Brisbane Australia by searching for the cheapest flight prices. Make that dream holiday in OZ a reality. Search Now!
What is the cheapest fight to Brisbane?
Securing the most economical flight from New Zealand to Brisbane usually revolves around vigilance and flexibility. Airlines like Air New Zealand and Jetstar frequently ply this route, with Auckland often serving as the most budget-friendly departure point. Booking during sale seasons, being adaptable with travel dates, or even flying during off-peak times can make a significant dent in airfare. Don't forget to use fare comparison websites and set up notifications for price drops. With some savvy strategies, the sunny vibes of Brisbane become just a cost-effective flight away!
Search for Cheap Flight to Brisbane, book your ticket online here.
Have a look at our flight booking search engine and find the best flight deals and quotes for your next holiday to Brisbane Australia. Put in your flight travel dates and destination and compare airfares and ticket price quotes across all the mager airline companies.
Remember to book your Travel Insurance now
Travel Insurance has become an important part of planning and booking holiday accomodation and flights. It is best to book your travel insurance at the same time as all your other travel bookings. Did you know that the best travel insurance begins the minute you purchase your insurance. It will cover you for unfore seen events before your holiday or trip comences abd during your holiday adventures. So dont delay get a quote today and book it now.
Cheap Flights to Brisbane: A comprehensive guide for cheap flights from Auckland to Brisbane.
Traveling to Brisbane, fondly referred to as BNE due to its airport code, has never been more accessible. With an array of airlines offering competitive prices and various flight deals, travelers from Auckland can comfortably fly to Brisbane without breaking the bank. This guide provides all the essential information about booking cheap flights to Brisbane, including insights on securing the best deals, understanding flight routes, and what to expect upon arrival.
Cheap Flight Options from Auckland to Brisbane (BNE)
Auckland and Brisbane are two bustling cities that share an intricate web of connectivity. From direct flights to lucrative flight deals, here's what you need to know.
Cheapest Airlines Operating on the Route

With airlines like Air New Zealand, Jetstar, and China Airlines providing regular services, travelers can easily find a flight to Brisbane that fits their budget. While deals vary based on seasons and demand, regularly monitoring airline websites and signing up for newsletters can offer early access to promotions.

Direct Flights to Brisbane

Direct flights offer the convenience of reduced travel time. Both Air New Zealand and Jetstar offer direct flights from Auckland Intl to Brisbane, with competitive fare options available throughout the year.

Flight Deals

In 2023, airlines are predicted to roll out numerous flight deals, especially around major holidays and events. Keeping an eye out for Brisbane 2023 flight deals can lead to significant savings.

Last-minute Flights to Brisbane

While booking in advance is generally advisable, sometimes last-minute flights can lead to unexpected deals. Especially during off-peak seasons, airlines offer discounts to fill up their planes.
Tips to Find Cheap Flights to Brisbane
Getting a cheap flight isn't just about luck; it requires strategy. Here are some tried-and-tested tips to help you find the best flight deals to Brisbane.
Best Time to Fly to Brisbane

Historically, flights to Brisbane are usually cheaper during the shoulder seasons. Specifically, Brisbane in August can be a great time to visit both in terms of affordable flights and pleasant weather.

Book Flights Early vs. Last Minute

Early bird bookings can secure reduced rates, especially during peak seasons. However, for those willing to take a risk, last-minute bookings can also yield impressive discounts, especially on airlines looking to fill seats.

Comparing Flight Prices: Tools and Platforms

Platforms like Skyscanner and Kayak allow travelers to compare cheap flights. By setting up fare alerts, travelers can be notified when prices drop for their preferred route.
Traveling from Auckland to Brisbane: What to Expect
Knowing what to expect can make your journey smoother and more enjoyable.
Journey Duration and Flight Route

A direct flight from Auckland to Brisbane usually takes around 4 hours. Ensure a comfortable journey by checking in-flight amenities beforehand and choosing a reputable airline.

Brisbane Airport (BNE) Overview

Upon arrival at Brisbane Airport, travelers can easily access Brisbane City via trains, buses, or taxis. The Brisbane City Council website provides valuable information for first-time visitors, including details about local attractions, events, and accommodations.
Brisbane, with its vibrant city life and proximity to renowned attractions, remains a top travel destination. With the tips provided, securing cheap flights from Auckland to Brisbane becomes a more straightforward task. Plan ahead, remain flexible, and soon you'll be on your way to explore the wonders of Brisbane without straining your budget. Safe travels!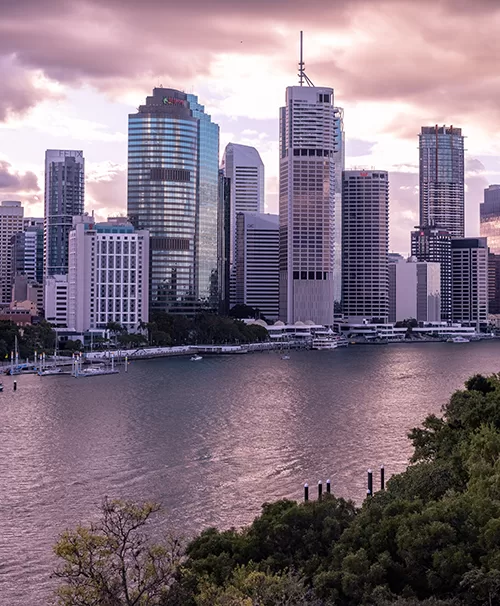 TRAVEL | EXPLORE | STAY | BE SAFE
Have you got travel insurance?
Its always a good idea to get travel insurance for yourself and your family before embarking on an oversease trip.
Travel | Explore | Stay | Be Safe is a marketing website. Travel | Explore | Stay | Be Safe  does not hold a financial services licence. The website does not take your personal circumstances into account; as such, all information provided should be considered general and should not be considered as financial advice and or advice or a recommendation. Whilst we take all reasonable care when preparing this information, we do not warrant its accuracy. This site links users to survice provider websites. ALL policy and or service details should be verified with the service providers and or insurance provider before you purchase. You should consider if the service providers and or insurance is suitable for you and read the service provider terms of service and or  policy wording before buying the insurance. We do not issue insurance. Users purchase directly from the service providers and or travel insurance provider.