TRAVEL
|

EXPLORE

|

STAY

|

BE SAFE
Planning a family vacation? Look no further than our Travel Guide. Explore top international destinations and tips for a memorable trip.
Planning a family holiday overseas can be an exciting but challenging task. 
Whether you're travelling with young children, teenagers, or multi-generational family members, there are plenty of factors to consider, such as family-friendly destinations, suitable accommodation, and activities that cater to everyone's interests. That's where our Family Travel Guide comes in – we're here to help you plan the ultimate family vacation that creates unforgettable memories.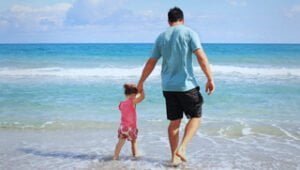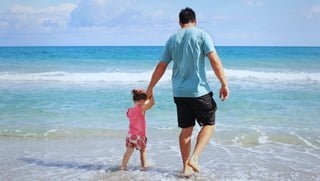 Our guide is full of expert tips and advice on family-friendly destinations around the world, from popular tourist hotspots to hidden gems that are perfect for families seeking unique experiences. We understand that every family is different, which is why we provide a range of options for all types of budgets, from luxury resorts to budget-friendly options that don't sacrifice quality.
When it comes to finding the perfect family holiday destination, our guide takes into account the specific needs and interests of families. 
We provide insights into popular family destinations that offer a range of activities, such as theme parks, water parks, and beaches. Our guide also includes lesser-known destinations that offer more off-the-beaten-path experiences, such as cultural attractions, hiking trails, and wildlife encounters.
Our Family Travel Guide doesn't just stop at recommending destinations – we also provide useful tips and advice on how to plan your trip. 
From budgeting and saving money to packing efficiently and making the most of your time, we've got you covered. We provide advice on the best time to visit certain destinations, how to book flights and accommodation, and how to navigate local customs and cultural differences.
We understand that travelling with children can be challenging, which is why our guide includes information on family-friendly accommodation options. 
Whether you're looking for resorts that offer kids' clubs and activities or apartments that provide more space and privacy, we provide a range of options that cater to all family types and sizes. We also offer insights into family-friendly dining options, such as restaurants that offer kids' menus and activities.
In summary, our Family Travel Guide is your go-to resource for planning a memorable family vacation overseas. From family-friendly destinations and accommodation options to expert tips and advice on budgeting, packing, and making the most of your time, we've got everything you need to plan a stress-free and enjoyable trip. So why wait? Start planning your next family adventure today with our Family Travel Guide!
TRAVEL | EXPLORE | STAY | BE SAFE
Have you got travel insurance?
Its always a good idea to get travel insurance for yourself and your family before embarking on an oversease trip.
Travel | Explore | Stay | Be Safe is a marketing website. Travel | Explore | Stay | Be Safe  does not hold a financial services licence. The website does not take your personal circumstances into account; as such, all information provided should be considered general and should not be considered as financial advice and or advice or a recommendation. Whilst we take all reasonable care when preparing this information, we do not warrant its accuracy. This site links users to survice provider websites. ALL policy and or service details should be verified with the service providers and or insurance provider before you purchase. You should consider if the service providers and or insurance is suitable for you and read the service provider terms of service and or  policy wording before buying the insurance. We do not issue insurance. Users purchase directly from the service providers and or travel insurance provider.