TRAVEL
|

EXPLORE

|

STAY

|

BE SAFE
Best Hotel Accommodation in Melbourne
Compare the best Hotels in Melbourne: A Comprehensive guide to places to stay in Melbourne, from 5-star luxury, boutique hotels and budget accommodation. Book online now!
A guide to compare accommodation and the best hotels in Melbourne
Whether you're planning a trip to Melbourne for its world-renowned street art, the thrilling Melbourne cricket ground matches, or to enjoy Melbourne's live music, a stay in Melbourne's best hotels can elevate your experience. This guide is dedicated to helping you find the best places to stay, ensuring you enjoy Melbourne to the fullest.
Search for best accommodation deals in Melbourne, book your accommodation online here.
Have a look at our hotel booking search engine and find the best accommodation deals and quotes for your next holiday to Melbourne. Put in your hotel vacation dates and destination and compare Melbourne hotel deals and room price quotes across all the mager hotels in Melbourne.
Remember to book your Travel Insurance now
Travel Insurance has become an important part of planning and booking holiday accomodation and flights. It is best to book your travel insurance at the same time as all your other travel bookings. Did you know that the best travel insurance begins the minute you purchase your insurance. It will cover you for unfore seen events before your holiday or trip comences abd during your holiday adventures. So dont delay get a quote today and book it now.
The Best Luxury Hotels in Melbourne
The Epitome of Luxury Accommodation in Melbourne
Located in the heart of Melbourne's CBD, the Grand Hyatt Melbourne is one of Melbourne's best hotels that epitomizes luxury. With meticulously designed rooms and panoramic Melbourne views, it promises nothing short of a 5-star experience. For those looking to stay in one of Melbourne's most opulent hotels, the Grand Hyatt Melbourne is a top contender.
Where Luxury Meets Melbourne's Charm
As one of the standout luxury hotels in Melbourne, the Sofitel Melbourne on Collins Street offers a blend of contemporary elegance and impeccable service. It's not just a place to stay in Melbourne; it's an experience. The gourmet dining and spa facilities further ensure a rejuvenating stay for its guests.
4-Star Hotels in Melbourne Comfort Meets Convenience
The Best Place to Stay in Melbourne for Panoramic Views
Positioned strategically in Melbourne, Novotel offers a blend of convenience, luxury, and views of the Melbourne skyline. With its rooftop bar and proximity to some of the best Melbourne attractions, it's a favorite among tourists.
Best Hotels in Melbourne for Extended Stays
Located in the bustling Melbourne city, Stamford Plaza offers suites ideal for families or those on extended vacations. With amenities like a heated indoor pool and diverse dining options, it's a top choice for many.
3-Star Hotels in Melbourne: Best Value Places to Stay
Your Budget-Friendly Stay in Melbourne
Situated on Little Collins Street, this hotel offers modern comforts without the hefty price tag. Guests can kick start their Melbourne adventure with a complimentary breakfast before diving into the city's attractions.
An Affordable Melbourne Hotel Near Key Attractions
Just a stone's throw from Melbourne Central Station, Ibis Melbourne Central offers contemporary rooms at an affordable rate. It's one of the best spots for travelers keen on exploring Melbourne's neighborhoods and attractions.
Unique Out-of-the-Box Experience Accommodations in Melbourne
A Melbourne Boutique Hotel with Artistic Flair
As a part of the Art Series Hotels, The Cullen is a haven for art enthusiasts. Inspired by the renowned Australian artist, Adam Cullen, it's a place where creativity meets comfort.
Melbourne's Green Retreat A Unique Melbourne Accommodation Experience
For environmentally conscious travelers, Alto Hotel on Bourke is the place to be. Recognized as Australia's first carbon-neutral hotel, it's where luxury meets sustainability.
Melbourne, with its eclectic mix of luxury hotels, budget-friendly stays, and unconventional accommodations, promises something for every traveler. Whether you're exploring Melbourne for tourists or planning a leisurely extended stay, there's a perfect place waiting for you in this dynamic city.
Best Tourist Attractions to Explore During Your Stay in Melbourne
Melbourne, often referred to as the jewel of Australia's cultural landscape, is teeming with attractions that cater to every kind of visitor. If you're planning your trip to Melbourne and deciding where to stay, make sure you choose a place that gives easy access to these iconic landmarks. This guide to the best Melbourne experiences is indispensable for anyone looking to enjoy Melbourne to the fullest.
One of Melbourne's iconic landmarks, this railway station with its unique dome and clock tower isn't just an essential transport hub. Located in the heart of Melbourne CBD, it stands as a testament to the city's rich history.
A trip to Melbourne isn't complete without diving into its past at this historic prison. It once housed some of Australia's most notorious figures, like the legendary Ned Kelly.
Cultural Gems in Melbourne
This is not just any gallery; it's Australia's oldest and the most visited one. Located on Collins Street, the gallery houses an impressive mix of international and Australian art.
One of Melbourne's best cultural hubs, offering insights into the indigenous cultures, Australia's social history, and its diverse natural environment.
Outdoor Activities in Melbourne City
An oasis within Melbourne's bustling cityscape, these gardens are perfect for anyone looking to stay relaxed amidst nature's splendor.
Not far from central Melbourne, this zoo lets visitors encounter Australian wildlife and exotic species from around the world.
Melbourne Shopping and Live Music
A Melbourne metropole central for shopping enthusiasts, here you can discover everything from fresh produce to the city's best pho.
Situated in downtown Melbourne, this is more than just a shopping destination. It not only hosts numerous retail stores but is also home to the historic Shot Tower and several live music venues, encapsulating the essence of Melbourne's vibrant street art culture.
Unique Melbourne Experiences
Discover marine life from the colorful Great Barrier Reef to the icy expanses of Antarctica. A must-visit for families staying in the city.
For a different perspective of Melbourne's neighborhoods and landmarks, a cruise along the Yarra River is a must.
Guide to the best Melbourne events
Reflecting the city's appreciation for diverse cinematic expressions, this festival brings films from across the globe.
For those staying in Melbourne and looking to enjoy its culinary delights, this festival celebrates the city's gastronomic excellence.
Sporting Landmarks in Melbourne
More than just a sports arena, it's a landmark of Melbourne, hosting cricket, Australian Rules Football, and much more.
With such a wide array of attractions, Melbourne promises an adventure every day. So, if you're planning a trip to Melbourne for 2023, ensure your Melbourne accommodation is central to these attractions. Whether it's a boutique hotel, a luxury hotel, or an apartment in one of Melbourne's best neighborhoods, make your stay in Melbourne unforgettable. Safe travels!
Guide to the Best Hotels in Melbourne
Melbourne, a city renowned for its vibrant arts scene, mouth-watering gastronomy, and sporting enthusiasm, attracts millions each year. Whether you're coming to Melbourne for business, pleasure, or a mix of both, knowing where to stay is essential. This guide will introduce you to the best places to stay in Melbourne for 2023.
Best Melbourne Hotels for Luxury Seekers
The Melbourne Metropole Central
Nestled in the heart of Melbourne CBD, this luxury hotel offers more than just an elegant place to rest. With views of Melbourne that are nothing short of breathtaking, you're guaranteed an opulent experience.
A landmark of Melbourne, the Hyatt guarantees a stay filled with sophistication. Located just a stone's throw from Collins Street, the hotel offers easy access to the city's best attractions.
Boutique Hotels in Melbourne
For those who love a mix of quirk and luxury, QT Melbourne is the perfect boutique hotel. With its unique design and proximity to Melbourne's CBD, you'll be at the epicenter of culture and comfort.
Situated in the vibrant district of Chapel Street, this hotel offers a blend of chic design and top-notch amenities, ensuring your stay in Melbourne is both stylish and comfortable.
Budget-friendly Accommodations in Melbourne
Ibis Melbourne
A trusted name in the hotel industry, Ibis offers affordable accommodation without compromising on quality. Located near Melbourne Central, tourists can easily explore the city without breaking the bank.
Melbourne on Collins
Another affordable hotel in Melbourne that doesn't skimp on service. Situated on the famed Collins Street, you'll be in the heart of the city, with easy access to Melbourne's best.
Stay in Melbourne's Best Neighborhoods
Known for its serene parks and proximity to the Melbourne Cricket Ground, East Melbourne is ideal for those looking to stay in a quieter part of the city.
With attractions like the South Melbourne Market, this suburb of Melbourne offers a mix of local flavors and high-end shopping. Hotels in this area provide a unique experience of Melbourne's local life.
For those who want to be in the midst of all the action, staying in Melbourne City is a no-brainer. With attractions like Flinders Street Station and the Old Melbourne Gao, you'll never run out of things to do.
Melbourne offers a plethora of hotel options to fit every budget and preference. From luxury hotels to boutique accommodations, there's a place to stay in Melbourne for every type of traveler. So, when you're planning your trip to Melbourne, remember this guide to help you find the best accommodation in Melbourne. Whether you're visiting the Melbourne Cricket Ground, exploring Chapel Street's live music, or dining at the
best restaurants on Toorak Road
, a good hotel will make your Melbourne experience unforgettable. Enjoy your stay!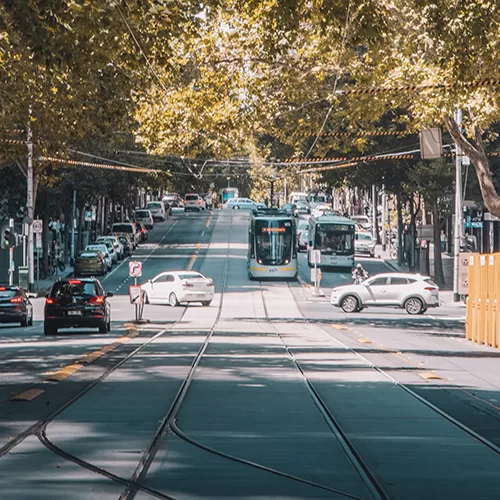 TRAVEL | EXPLORE | STAY | BE SAFE
Have you got travel insurance?
Its always a good idea to get travel insurance for yourself and your family before embarking on an oversease trip.
Travel | Explore | Stay | Be Safe is a marketing website. Travel | Explore | Stay | Be Safe  does not hold a financial services licence. The website does not take your personal circumstances into account; as such, all information provided should be considered general and should not be considered as financial advice and or advice or a recommendation. Whilst we take all reasonable care when preparing this information, we do not warrant its accuracy. This site links users to survice provider websites. ALL policy and or service details should be verified with the service providers and or insurance provider before you purchase. You should consider if the service providers and or insurance is suitable for you and read the service provider terms of service and or  policy wording before buying the insurance. We do not issue insurance. Users purchase directly from the service providers and or travel insurance provider.